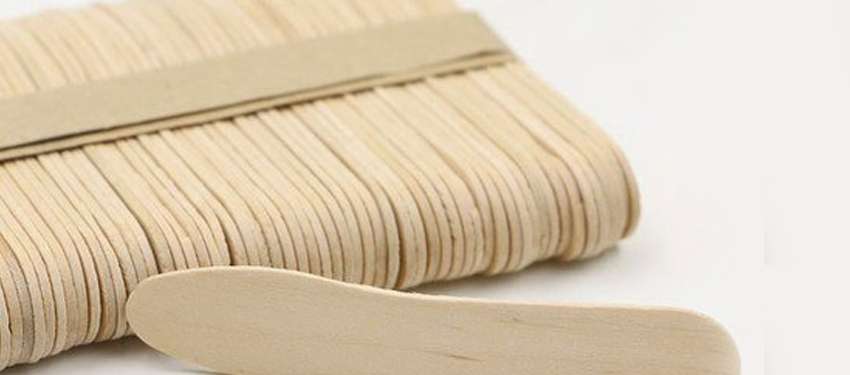 Complete Guide to Purchase Wooden Cutlery
Nature has offered us more than enough, however, if we observe today, human and environmental nature both are suffering from a lot of damage. If you want to save nature from pollution, first of all, you need to stop the use of plastic. For saving the environment, we should use a product made of biodegradable and environmentally friendly materials like wood.
If you are looking for Wooden Cutlery Manufacturers, then you have come to the right destination to purchase wooden Ice Cream spoons and sticks from Tag Ingredients. We are offering you an extensive collection of disposable wood cutlery of different sizes to meet the requirements of clients.
If you are running a hotel, restaurant, cafe, food service and other fast food business and want to give your customers supreme quality service, then you can get wooden forks and spoons at affordable rates. This wooden cutlery is disposable, eco friendly and durable.
Why should you choose wooden cutlery over plastic cutlery?
If you want to save the world from pollution, then you should always use products made of wood instead of plastic material. As they are environment friendly and can be composed easily.
This wooden material is smooth, organic and coating free. It is completely recyclable as well as eco friendly.
Compared to plastic cutlery like spoons, forks and knives, wooden cutlery is easy to use. As its surface is flat and durable, you don't need to worry about breakage.
If you have a restaurant, hotel and other catering business, you can use wooden cutlery to enjoy every meal like soup, salads, chinese food, etc.
Plastic waste is one of the serious environmental issues we are facing. But many companies are working to decrease our plastic use by offering varied alternatives and spreading awareness among people. It's our utmost duty and responsibility also to decrease the usage of plastic and use eco-friendly products.
The ideal alternative to regularize wooden cutlery in our daily life by replacing plastic tableware with wooden tableware that is commonly used in places such as weddings, street shacks, restaurants, outdoor parties, weddings and functions.
The most important advantage of using wood cutlery is that it is completely biodegradable. It is conceivable to use hardwood cutlery as a compostable resource that benefits the environment.
These utensils are a biodegradable and ecologically friendly alternative to plastic, making them a far better choice for environmentally conscious consumers. They're natural and smooth, with no coatings, bleach, or color. Each knife, spoon and fork is comfortable to eat and durable as metal kitchen utensils.
Popular for big celebrations, weddings and other catered events, Disposable wooden dinnerware is a popular choice for catering companies all around the world. It's ideal to use even at the most lavish events.
Wooden cutlery is the finest alternative to throwaway plastic cutlery. Wooden dinnerware and cutlery are incredibly eco-friendly and can be a great alternative to disposable plastic cutlery. There are several manufacturers of high-quality wooden cutlery like Tag Ingredients where you find the best quality spoons, forks, and knives.